12 Days of Bourbon Cream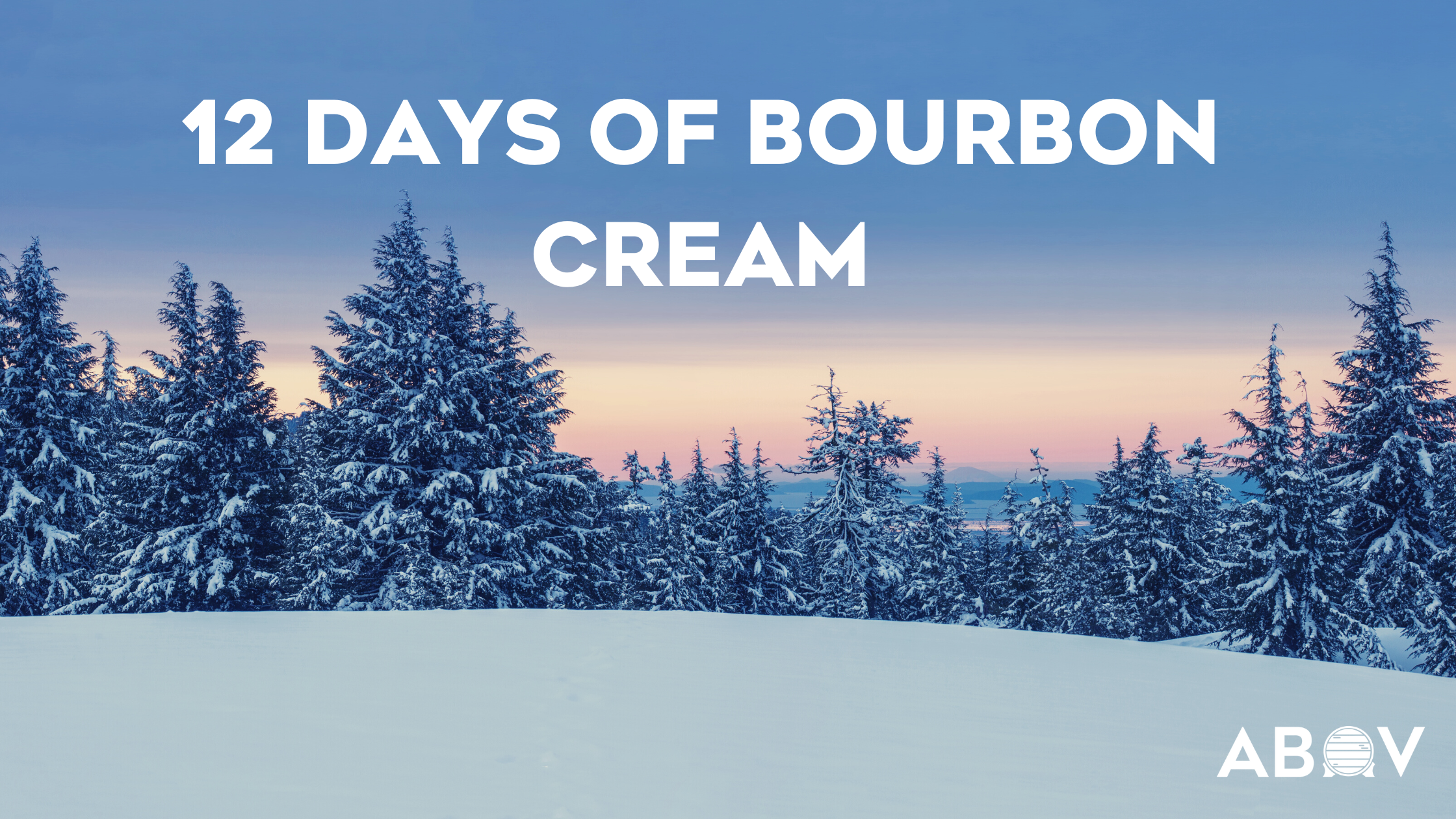 Snow and ice calls for a glass of bourbon cream! How do you take yours? You can make your own with heavy cream, sugar, vanilla, spices and bourbon blended together. 
My top choices for ready to drink bourbon cream are from:
Middle West Spirits
Buffalo Trace Distillery
Bourbon Cream is great on the rocks, but for an elevated experience try it in one of these festive cocktails. Without further ado, I gift you the 12 days of bourbon cream! Cheers and happy holidays!
Day One – Falcon Fart Shot
1 ½ oz bourbon cream
1 oz bourbon
¾ oz coffee liqueur
Day Two – Chocolate Orange
1 ½ oz bourbon cream
½ oz citrus gin
Day Three – Morning Cure
1 oz bourbon cream
3 oz black coffee
Day Four – Christmas Cookie Shot
1 oz bourbon cream
2 oz butterscotch liqueur
1 oz triple sec liqueur
½ oz coffee liqueur
Day Five – Whiskey Bulldog
3 oz bourbon cream
1 oz bourbon
1 oz milk
1 ½ oz cola
Day Six – Chocolatini
1 ½ oz bourbon cream
1 ½ oz vodka
¼ oz chocolate liqueur
Chocolate shavings
Day Seven – Cinnamon Latte Shot
1 oz bourbon cream
1 oz coffee liqueur
1 oz Fireball Cinnamon Whisky
Day Eight – Bourbon Split
3 oz bourbon cream
1 oz bourbon
½ oz banana puree
½ oz mango puree
Day Nine – White Kentuckian
1 oz bourbon cream
1 oz Vodka
1 oz Kahlua
Heavy cream
Day Ten – Morning Call
1 oz bourbon cream
½ oz dark rum
½ oz simple syrup
Hot coffee
Day Eleven – Root Beer Float
1 oz Bourbon Cream
3 oz Root Beer
Vanilla ice cream
Day Twelve – Magic Bourbon Cream
1 ½ oz bourbon cream
1 ½ oz peanut butter whiskey (Magic Rabbit)
Whipped cream
For more recipes, check out https://blackbuttondistilling.com/cocktails and https://www.buffalotracedistillery.com/recipes/bourbon-cream.html