Fresh Whiskey Fridays – May 26th, 2023
Whiskey is for Sharing
We know many of you use the Abov App for tracking your own collection, keeping notes on the drams you enjoyed, etc. But we also know many of you love to share your passion for whiskey with your less-experienced friends and family. Sometimes buying whiskey as a gift can be hard. With so many choices these days, it can be hard to find the right bottle, especially for someone just starting on their whiskey journey who doesn't have the palate for the high-proof peat monsters you might enjoy.
With this in mind, we compile a list of the Best Whiskeys to Give as a Gift. Whether you are shopping for a dad (with father's day a few weeks away) or just someone else close to you who you think we'll enjoy a dram, we have a little something for everyone, so give our list a look!
Something is Dropping
We won't say too much here, but we have something new coming on the horizon. While we are continuously working to improve the app, website, and newsletters, we are also working on something a little different. Stay tuned, but we'll just leave you here with this: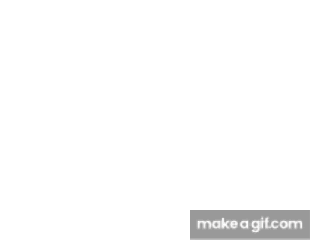 New Whiskeys Added to the Abov App
100 Pipers 8 Years Old
All Points West Mid-Atlantic Pot Still Rye
Ardbeg BizarreBQ
Ardbeg Heavy Vapours
Ardbeg Heavy Vapours – Committee Release
Blackwood Toasted Bourbon
Caol Ila Creosote & Candied Fruits (Cooper's Choice)
Evan Williams 2015 Kentucky Derby Festival 2023
Glenfiddich 12 Year Old Amontillado Sherry Cask Finish
Glenfiddich Perpetual Collection VAT 01 Smooth & Mellow
Glenfiddich Perpetual Collection VAT 02 Rich & Dark
Glenfiddich Perpetual Collection VAT 03 15 Year Old
Glenfiddich Perpetual Collection VAT 04 18 Year Old
Laphroaig Original Cask Strength, Batch #014
Laphroaig Original Cask Strength, Batch #015
Lochlea Sowing Edition, First Crop
Lochlea Sowing Edition, Second Crop
Mackmyra Limousin
Midleton Very Rare 2023
Ragged Branch Secretariat Reserve
Smoke Wagon Uncut the Younger
Springbank 12 Year Old Cask Strength, Batch 23
Springbank 12 Year Old Cask Strength, Batch 24
The Famous Grouse Sherry Cask Finish
The Gauldrons, batch 05
The Gauldrons, batch 06
Keep adding those missing whiskeys, and let us know if you have enjoyed any on the list from this week! Leave a comment, and be sure to update your collections and ratings in the app!