Top 10 Best Whiskeys to Give as a Gift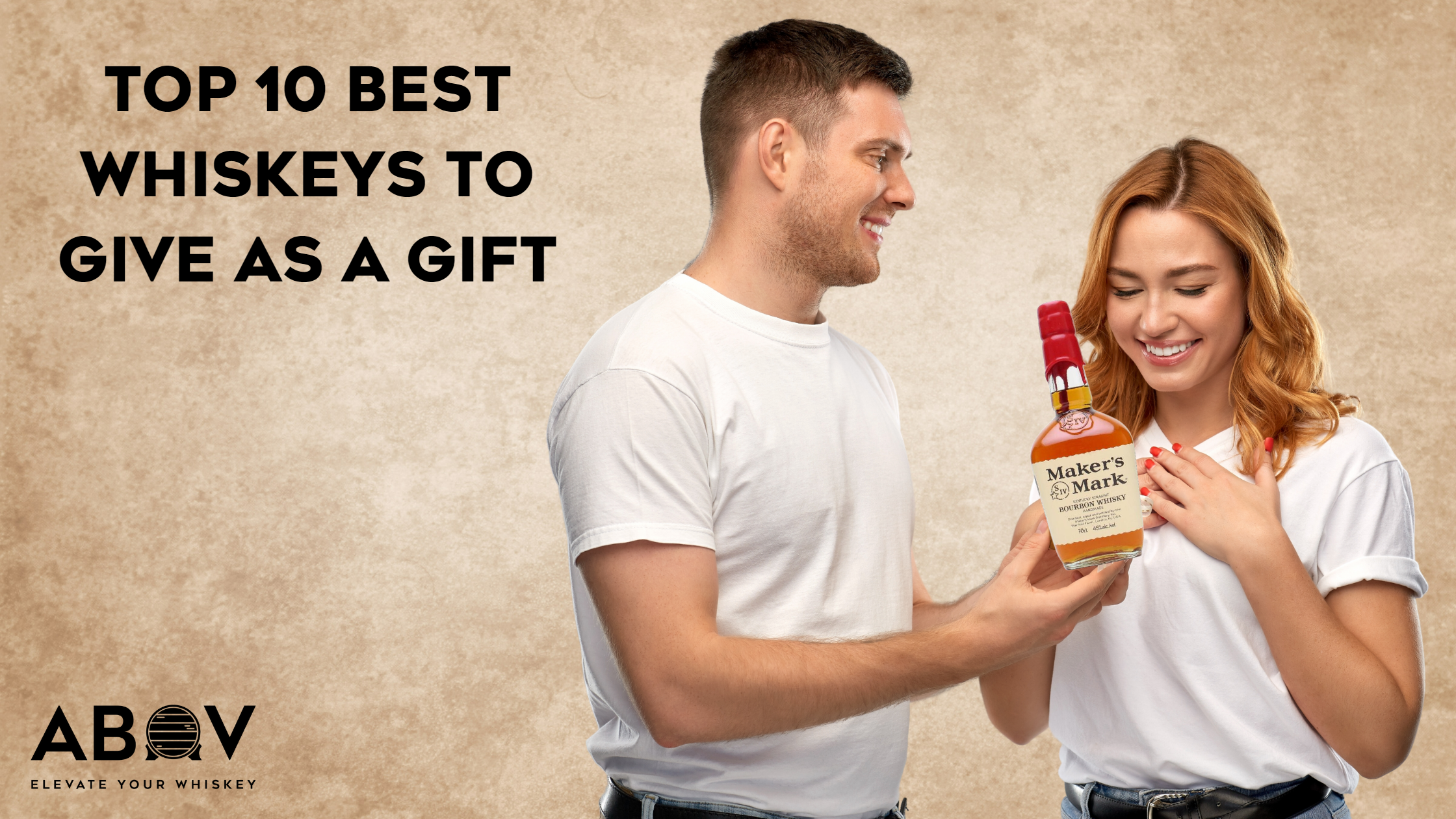 Looking for the perfect whiskey to give as a gift? Whether it's for a whiskey aficionado or someone just starting their journey into the world of spirits, selecting the right bottle can make a lasting impression. In this article, we present the top 10 best whiskeys to give as a gift, carefully curated to cater to various tastes and budgets.
From rich and complex single malts to smooth and versatile bourbons, this selection offers something for every whiskey lover. Get ready to discover remarkable expressions that will leave a lasting impression on your recipient. And may we also recommend that you suggest they download the Abov App to enhance their whiskey experience 😉
So without further ado, let's explore the best whiskeys to elevate your gifting game.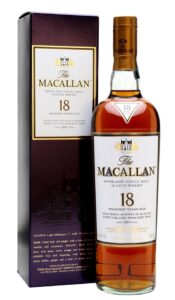 For the distinguished, elegant, and luxury-loving special someone in your life, you cannot go wrong with a bottle of Macallan 18 Year Old. The world-renowned Macallan Distillery has been producing highly sought after, sherry cask aged Scotches for almost 200 years.
A refined drinking experience, Macallan bottles are perfect for the James Bonds, Jay Gatsbys, or Olivia Popes you know that appreciate the finer things.
2. Glenfiddich 18 Year Old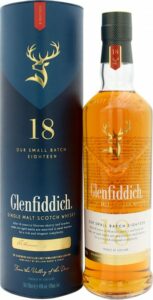 Looking for a whiskey to give as a gift for someone who loves the classics? Look no further than a bottle of the Glenfiddich 18 Year Old. The balance of age and grain create a single malt Scotch tha is sophisticated yet approachable, making this a great choice for whiskey connoisseurs and less experienced drinkers alike.
With notes of oak, dried fruits, spice, and a hint of smoke, this timeless bottle will surely score you lots of points when it is opened up by the recipient.
3. Hibiki Japanese Harmony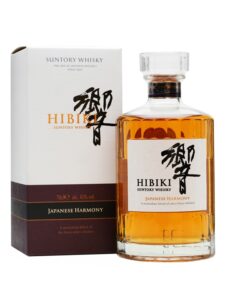 From Scotland to Japan, a bottle of Hibiki Japanese Harmony is perfect for that loved one who likes to try something different. Although Japanese Whisky borrows heavily from the traditional Scotch style, like most things in Japan, it is wholly unique.
Hibiki Japanese Harmony is all about subtle, delicate balance. Floral fruits give way to light chocolate and oak. Paired with a beautiful bottle design, this unique dram is a great entryway to the Japanese style.
4. Balvenie 12 Year Old DoubleWood

When considering the Balvenie 12 Year Old DoubleWood as a gift, one can be confident that it offers a delightful sensory experience, showcases traditional craftsmanship, and carries the prestige of a respected distillery.
Whether the recipient is a seasoned whiskey enthusiast or an individual exploring the world of single malts, this expression is sure to be appreciated and enjoyed.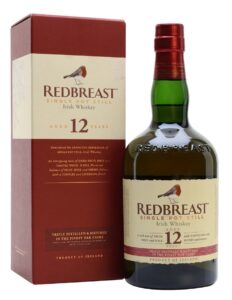 Next on our list of the Top 10 Best Whiskeys to Give as a Gift, we travel to Ireland for the classic Redbreast 12 Year Old. This bottle is perfect for those whiskey drinkers who are interested in exploring Irish Whiskey, or just like a sweeter style of whiskey in general.
Other bottlings from Redbreast have topped our list of best Irish Whiskeys recently, and the 12 year is the perfect place to get started.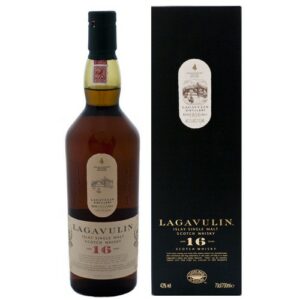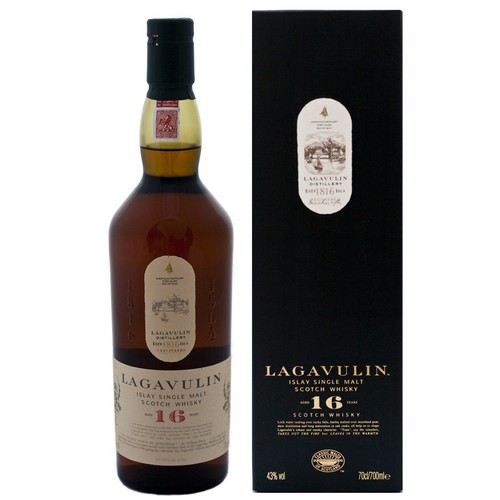 For the intense, bold, extreme person you are buying a gift for, grab a bottle of Lagavulin 16 Year Old. Not only does it pack a flavorful peaty punch, but it's consistently one of the most popular bottles in the Abov App.
Peated whiskeys achieve a smoky, fiery, earthy flavor from the process used to dry the barley before distillation. While they are well loved by fans, this style certainly isn't for the faint of heart.
7. Woodford Reserve Distiller's Select Bourbon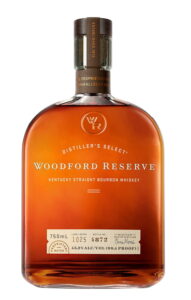 If that special someone you are shopping for is a regular Kentucky gentleman or a southern belle, pick up a bottle of Woodford Reserve Distiller's Select Bourbon. This is a quintessential bourbon, produced by the Brown-Forman Distillery.
Woodford Reserve certainly isn't flashy or trendy, but there is a reason it's the official bourbon of the Kentucky Derby. It is a well balanced blend of oak, vanilla, and caramel that will make any bourbon drinker smile, but also entice those less familiar with the taste of bourbon.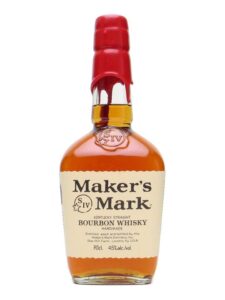 Maker's Mark bourbon falls at number 8 on our list of the Top 10 Best Whiskeys to Give as a Gift. Both it's unique bottle presentation and sweet flavor make it a great gift.
While some whiskey purists only care about the juice inside, you can't deny the way the classic paper label and red wax dip of Maker's Mark stands out on a bar shelf.
Not to mention the flavor; the high winter wheat content that Maker's Mark pioneered gives this bourbon a soft, velvety sweetness that makes it a great intro to whiskey.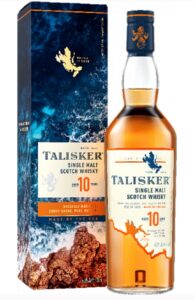 Similar to the Laguvulin 16 Year Old above, the Talisker 10 Year Old is well peated single malt Scotch. This bottle is generally a bit more accessible in both availability and price point, so may be a good gift for someone looking to step their way into a very different style of whiskey.
The flavor profile of the Talisker is a bit less smokey and a bit more "maritime" with notes of sea air, sea salt, and spice that makes this a uniquely delicious dram.
10. Four Roses Single Barrel Bourbon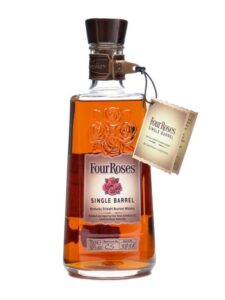 Rounding out the list, we head back to Kentucky with another classic bourbon distillery, Four Roses. We recommend the Four Roses Single Barrel Bourbon, as you'll get a lot more bang for your buck over the standard Four Roses Expressions.
While the concept of "single barrels" has exploded in the American whiskey world, Four Roses has quietly been bottling up the contents of one barrel (as opposed to blending many barrels into a batch) for years.
In conclusion, selecting the perfect whiskey as a gift can be a daunting task, given the vast array of options available. However, with our expertly curated list of the Top 10 Best Whiskeys to Give as a Gift, you can confidently choose a bottle that will impress any whiskey enthusiast. From renowned distilleries to unique flavor profiles, these selections showcase the best that the whiskey world has to offer.
Remember, a well-chosen whiskey gift is not just a gesture; it's an experience! Whether you opt for a peaty Scotch, a smooth bourbon, or a rare limited edition, the thought and care put into selecting the right bottle will be appreciated by the recipient. So, take your gifting game to the next level and make a lasting impression with one of these exceptional whiskeys. You can also complete the gift package with a nice set of whiskey glasses to go along with the delicious whiskey you selected.
So, go ahead and explore our top 10 best whiskeys to give as a gift. Elevate your gifting experience and leave a lasting impression with a remarkable bottle of whiskey that will be savored and celebrated. Cheers to the joy of giving and the pleasure of exceptional whiskey!