Top 10 Best Single Grain Whiskeys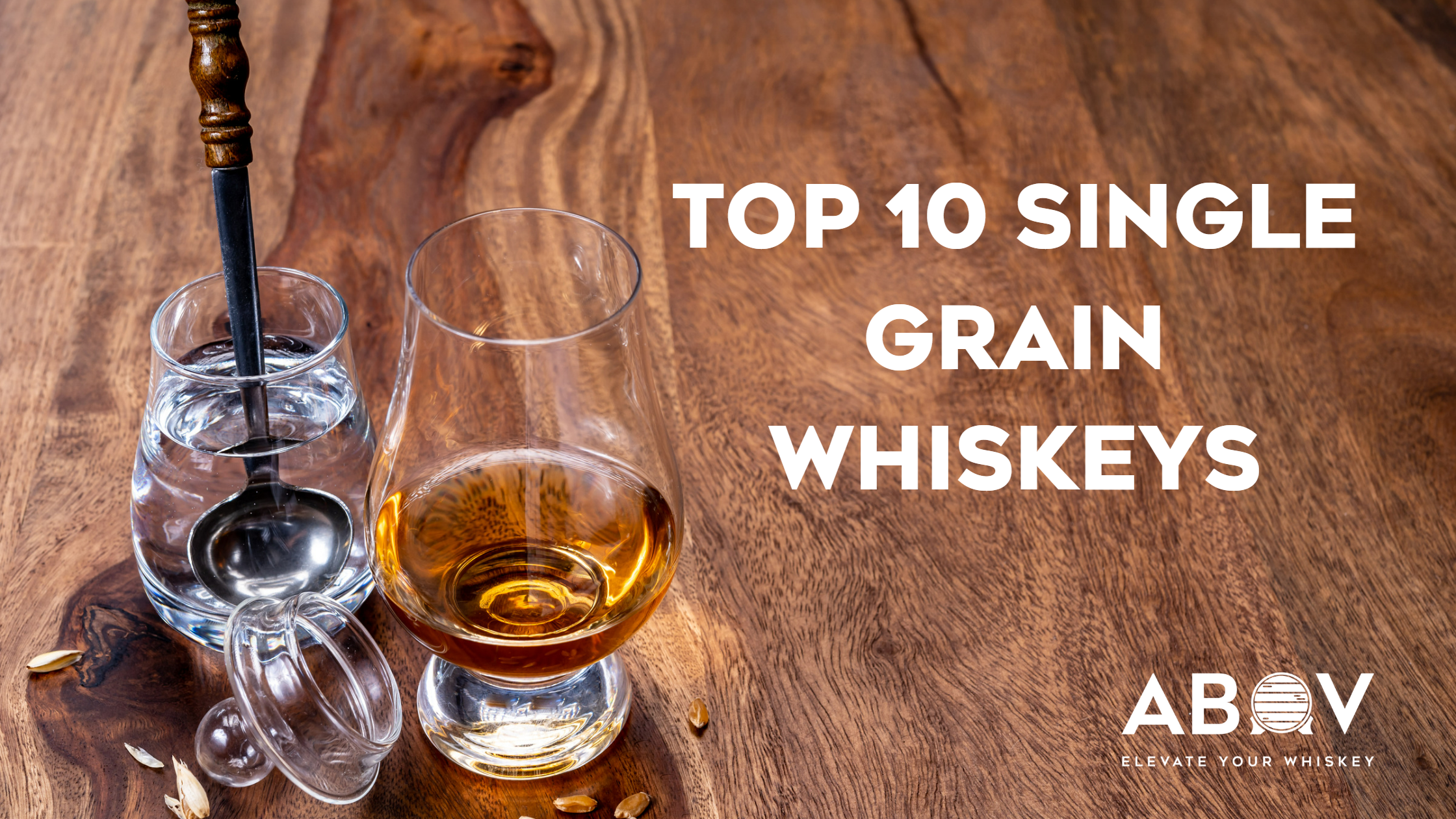 Single grain whiskey, the oft overlooked little brother of the prized single malt. Grain whiskey in general has a bit of tainted reputation as a cheaper, filler alcohol distilled primarily to add to malt in blended whiskey. While that isn't entirely untrue, do not let that dissuade you from picking up a bottle of single grain whiskey to try. There are plenty high quality, well aged, (and potentially pricey) bottles available that are downright delicious.
For this list of the 10 Best Single Grain Whiskeys, we selected a mix of hard to find single barrels as well as some more accessible options. Similarly, we made sure to not limit our search to just Scotland, and have some world whiskey bottles that made the list as well!
Is there a delicious bottle of single grain whiskey you'd recommend? Let us know in the comments, and head on over to the Abov App for even more whiskey ratings and reviews!
1. Orphan Barrel Muckety-Muck 24 Year Old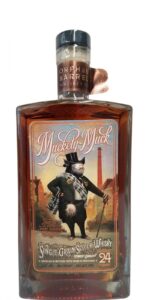 This first single grain could win on name and bottle design alone, but the 24 year old Muckety-Muck is more than just a funny name for a fancy looking pig in a top hat.
Bottled by Orphan Barrel but distilled by Port Dundas, number one on the list of Top 10 Best Single Grain Whiskeys spent over two decades maturing in ex-bourbon barrels. The palate is smooth and creamy, with flavors of oak, spice, and a hint of smoke. The finish is long and warming, with a lingering sweetness and spice.
2. Teeling 13 Year Old Single Grain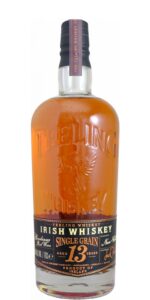 Teeling 13 Year Old Single Grain is an Irish whiskey produced by the Teeling Whiskey Company. It is made from a mash bill of 95% corn and 5% malted barley, and has been aged for at least 13 years in a combination of ex-bourbon and Bordeaux red wine barrels.
The resulting whiskey has a complex flavor profile, with notes of caramel, vanilla, and dried fruit on the nose, followed by flavors of spice, oak, and red wine on the palate. The finish is long and dry, with a touch of sweetness.
3. Cameronbridge Batch 3 (That Boutique-y Whisky Company)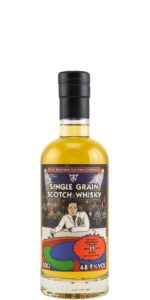 That Boutique-y Whisky Company is a rising star in the world of independent bottlers. Based out of Kent in the UK, they have a knack for sourcing and batching lost or unwanted casks from all your favorite Scottish distilleries, and turning them into something delicious.
This selection from the historic Cameronbridge Distillery is mild and mellow, with warming flavor notes of spice and honey, creating a unique and pleasurable dram.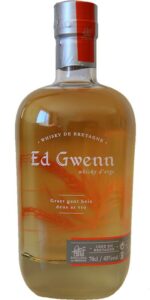 Ed Gwenn is number four on our list of top single grain whiskey, and is produced in France by the same distillery that bottles to more well known Eddu Whisky.
Ed Gwenn is distilled from 100% barley, and aged in American and French oak for four years. This one is very fruit forward, complimented with light floral notes, creating a light, refreshing whiskey best served chilled to enhance the delicate flavors.
5. Braeckman 10 Year Old Oloroso Finish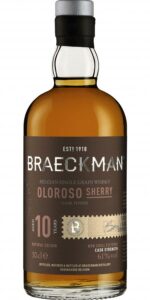 From France to Belgium, the next single grain bottle is a 10 year old from Braeckman Distillery. This one is uniquely finished in Oloroso sherry casks, which while common in single malt whiskeys, is less so when it comes to single grain bottlings.
The resulting whiskey has a complex flavor profile, with notes of dried fruit, nuts, and spice on the nose, followed by flavors of oak, sherry, and caramel on the palate.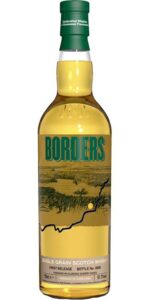 Spoke a little too soon on number 5, as next up we have another Oloroso sherry cask finished bottle, this one from the Borders brand of Scotland. The first release from this new impression, and already its getting a lot of love.
Coming in at a 51.7% cask strength abv, this Border single grain packs a bit more of a punch. Unlike some of the more subtle and floral drams on the list, this bottling leans into the salty and grain-forward character, balanced with the dark fruits from the sherry.
7. Cambus 1991 (Signatory Vintage)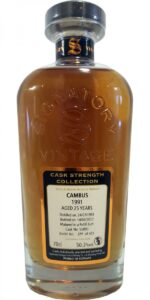 Kicking it back to 1991, when the USSR was on the brink of collapse and Smells Like Teen Spirit was topping the charts, this cask of single grain from the Cambus distillery was just being born.
Fast forward 25 years, and independent distiller Signatory Vintage bottled this up at cask strength.
One of the rarer and more expensive bottles on the list, you will have to be a true collector or fan of single grains to track down this one.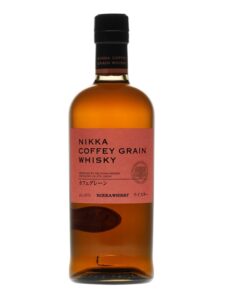 Shifting gears completely, we travel across the globe to Japan for a much more accessible but still delicious bottle, Nikka Coffey Grain Whisky.
Leveraging corn in the mash, which is highly unusual in Japanese Whisky making, this Nikka has a very smooth and approachable flavor.
The name "Coffey" comes from the type of continuous still used in its production, which was invented by Irishman Aeneas Coffey in the 19th century.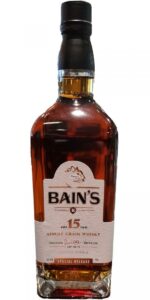 Our globe trotting expedition to find the best single grain whiskey from around the world continues, with a stop in South Africa. Quietly making some delicious whiskey under the radar of most global consumers, the James Sedgwick Distillery's Bain's brand released a premium aged version of their standard single grain.
Another flavor explosion, this one shows off notes of toffee popcorn, brown sugar, and tropical fruit!
10. North British 1994 (Hart Brothers)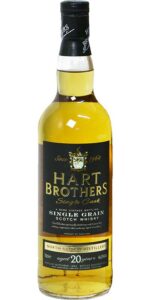 We'll close out the list with another independently bottled single cask, a 1994 distillation from North British distillery and bottled by Hart Brothers. Aged for 20 years in a Refill Hogshead, this bottling highlights the flavors inherent in the grains.
If you haven't heard of North British Distillery, you're not alone. The grain whiskey they produce is known for its light, sweet, and smooth flavor profile. It is often used in blended whiskies due to its high-quality and consistency. However, in recent years, the distillery has also released a number of single cask and limited edition bottlings, which have received critical acclaim.
As you can probably see from the list of Top 10 Single Grain Whiskeys above, grains whiskey is no longer just for blending. While the majority of grain whiskey produced will continue to be used for this purpose, some exceptional casks get bottled as is, highlighting the flavors unique to this style.
Have you tried any single grain whiskeys that you absolutely loved? Let us know which ones in the comments below!