Abov App Top 10 Whiskeys of 2019
Another year of sharing the best whiskeys from the Abov community, and another list of highly sought after and delicious drams. From some classic single malts to innovative bourbons, and experimental releases to Tennessee whiskey, the list of the Top 10 Whiskeys of 2019 has it all covered.
10. George Dickel Bottled in Bond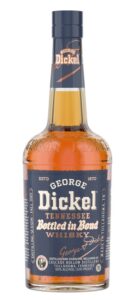 Kicking off the 2019 list of the Best Whiskeys of the year is a Tennessee Whiskey, George Dickel Bottled in Bond. Tennessee Whiskey has gotten a bad rap, mainly due to the mass produced Jack Daniel's No. 7, and it's refusal to admit that it's just bourbon.
But that hasn't stopped distilleries like George Dickel, as well as ol' JD and some newcomers from pushing forward with innovative and higher quality products. This Bottled in Bond release is evidence of that, and clearly one you all want your hands on.
9. Kilchoman Loch Gorm 2019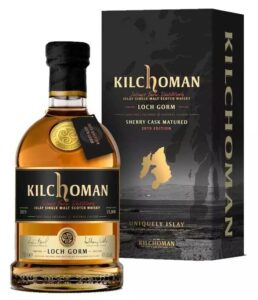 An annual release from the Kilchoman distillery, the 2019 edition features a blend of 12 and 13 year old Oloroso Sherry casks and has been a favorite of the line up for the Abov community.
As one might expect, this dram features a balance of smoke and sherry notes, both on the nose and in the palate. An instant classic!
8. Colonel E.H. Taylor Amaranth
A unique bourbon release from powerhouse brand E.H. Taylor. Amaranth, also known as the Aztec "Grain of the Gods", is similar to wheat, but with a more complex flavor profile.
Take your classic E.H. Taylor bourbon, but layer in additional notes of spearmint, butterscotch, honey, and cherry. A great example of the growing experimentation with old world American grains in classic bourbon recipes.
7. Glengoyne Legacy Series, Chapter 1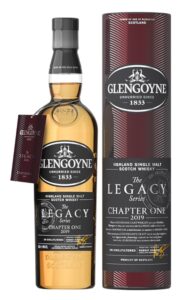 The newly released The Legacy Series aims to tell the story of the distillery through a series of whiskies, each of which showcases a different aspect of the Glengoyne style and character. 
Chapter 1 focuses on the wood and the impact of barrel aging on the final product. It is aged in a combination of first-fill and refill sherry casks, as well as first-fill bourbon casks, resulting in a rich and complex whisky with notes of fruit, nuts, spices, and vanilla.
6. Balvenie 12 Year Old The Sweet Toast of American Oak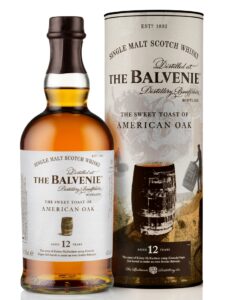 Although virgin charred American Oak is the standard for producing bourbon, it is far less common in single malt Scotch production, with re-used Bourbon or wine casks being by far the norm.
Balvenie gave the virgin American Oak treatment a go with this special 12 year old release. The resulting flavor, maybe somewhat predictably, has lots of bourbonesque notes of vanilla, oak, and sweetness, while retaining some of the classic Balvenie malt. A definite entryway across the pond if you are mainly a bourbon or Scotch drinker.
A 19 Year Old Ardbeg. Need we say more?
We don't. But we will.
Named after a beach of Islay which translates roughly to "the singing sands", this imagery is fitting for this dram. The mix of sweet and smoke and charcoal and fruit washes over your palate in waves, just like the ocean crashing upon the shores of Islay.
A unique collaboration produced Legent Bourbon, coming in at number 4 on the list of Top Whiskeys of 2019! While a Kentucky Straight Bourbon finished in Red Wine and Sherry casks isn't all that earth shattering, when you learn that it's a blend created by Fred Noe (Master Distiller, Jim Beam) and Shinji Fukuyo (Master Distiller, Suntory) things get interesting.
Combining years of Bourbon and Japanese Whisky making experience respectively, the result is a complex bourbon with notes of vanilla, oak, caramel, and dark fruits.
3. Highland Park 16 Year Old Twisted Tattoo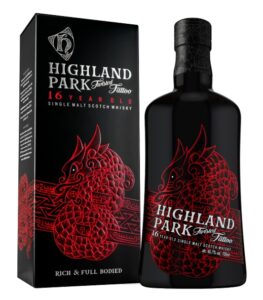 This special release from Highland Park packs the bold flavor of a 16 year old single malt finished in red wine casks with the bold look of it's all black bottle.
According to Highland Park's website, "The name and design was inspired by the Norse legend of the Midgard serpent, which grew so large it could twist right around the earth to bite its own tale."
Powerful yet balanced, Twisted Tattoo shows off red wine, citrus, dark fruits, and spice notes amidst the well aged oak flavors of a 16 year old dram.
2. Glenmorangie Quinta Ruban 14 Year Old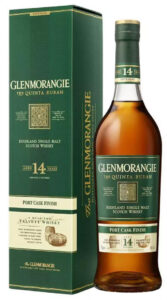 A delicious Port wine finish is what sets apart the Quinta Ruban release from the rest of Glenmorangie's core selections. The blend of Glenmorangie malt, ex-bourbon barrel aging, and port finish combines into something quite unexpected; chocolate & oranges.
1. Glendronach 15 Year Old Revival
We will close 2019's list with 15 year old heavily sherried single malt from Glendronach. Loads of dark stone fruits, cherry, chocolate, and figs come through in this very sweet but well balanced scotch.
The "Revival" release was a bit of rebranding and renaming of the standard 15 year old expression in Glendronach's core lineup.
Looking for even more great whiskey that the Abov community can't get enough of? Check out our 2018 Top 10 List!